RESOLUTION IN HONOR OF VFW FLORIDA AUXILIARY
Message from Senator Rick Scott thanking the Veterans of Foreign Wars Department of Florida for the Legislator of the Year Award
2020-2021
VFW DEPARTMENT OF FLORIDA STATE COMMANDER
GLEN TILLEY
This year's theme is "Teamwork Makes The Dream Work"
~
Leaders understand that to achieve goals, it's important to have everyone working in unison. If they all have different goals, the only result you'll get is chaos. Here are four reasons why teamwork makes the dream work.
* The Sum is Greater Than the Parts
* You Only Fail If You Stop Trying
* Recognize The Full Collective Potential
* Leaders are Just One Integral Part of "The Team"
The Veterans of Foreign Wars and the Auxiliary are One Big Team!
Working in unison toward our common goals; To serve and improve the lives of our veterans, the military and their families, our communities and to advocate on behalf of all veterans, will ultimately yield greater successes.
~
Working as a team, the Commander's Special Project and the President's Special Project for 2020 - 2021 is
"Heroes On The Water" (HOW).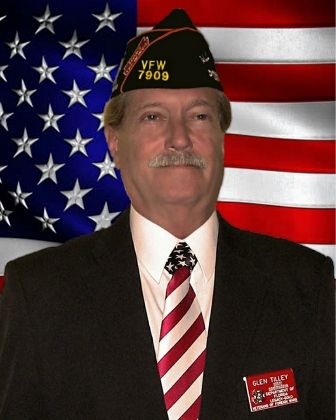 * When you open the picture simply "right click" and hit "save as"
_____________________________________________________________________________________