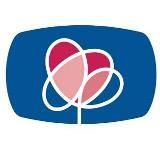 News of Ross' efforts reached millionaire cattleman Corey Spencer, who gifted 472 acres of land near Eaton Rapids, Michigan, to build on Ross' vision of supporting veterans.
On January 7, 1925, the VFW National Home was founded, helping to fulfill the VFW pledge to "honor the dead helping the living."
Later that spring, the HOME welcomed its first family in an old frame farmhouse, Mrs. Pollett and her six children. Pollett had become suddenly widowed and lost her husband's military pension.
HOW FAMILIES CAN QUALIFY
Participating families are welcomed to our small-town community where they may live for up to four years as they work with their case manager to set and accomplish major life goals.
To find out if the National Home's program is right for you and your family, call THEM today to speak with the caring staff who will help you determine eligibility.
Click on the link below to go to the VFW National home website.