https://analytics.google.com/analytics/web/?authuser=0#embed/report-home/a156448562w220398084p209714631/
VFW NATIONAL HOME FOR CHILDREN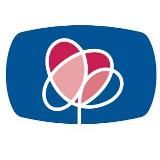 VFW NATIONAL HOME FOR CHILDREN
Monday - Friday 8 am - 4:30 pm EST
The VFW National Home for Children serves as a living memorial to America's veterans by helping our nation's military and veteran families during difficult times.
I It was founded in 1925 as a place where the families left behind by war -- mothers and children, brothers and sisters -- could remain together, keeping the family circle intact even when their serviceman didn't come home.
Today's families face different challenges -- reintegration, post-traumatic stress, high unemployment and rehabilitation from battlefield injuries, among others -- and the National Home has evolved over our decades-long history to meet those changing needs.
CLICK LINK BELOW TO GO TO THE VFW NATIONAL HOME WEBSITE
VFW NATIONAL HOME FOR CHILDREN